Great survival band option with a whistle for 42 mm to 45 mm watches only! 
20 mm to 22 mm Lug Width Bands
Fits 42 mm to 45 mm Watches Only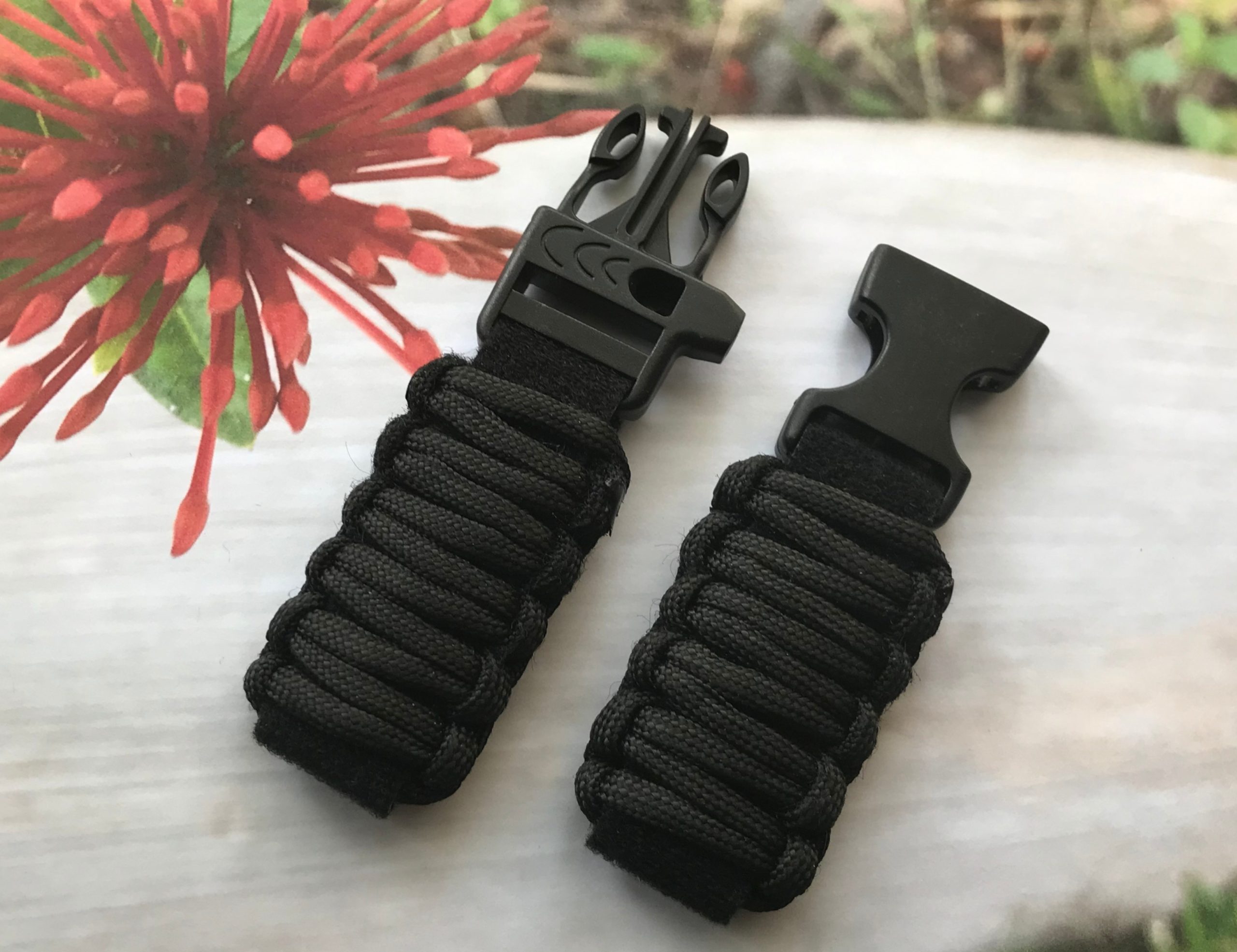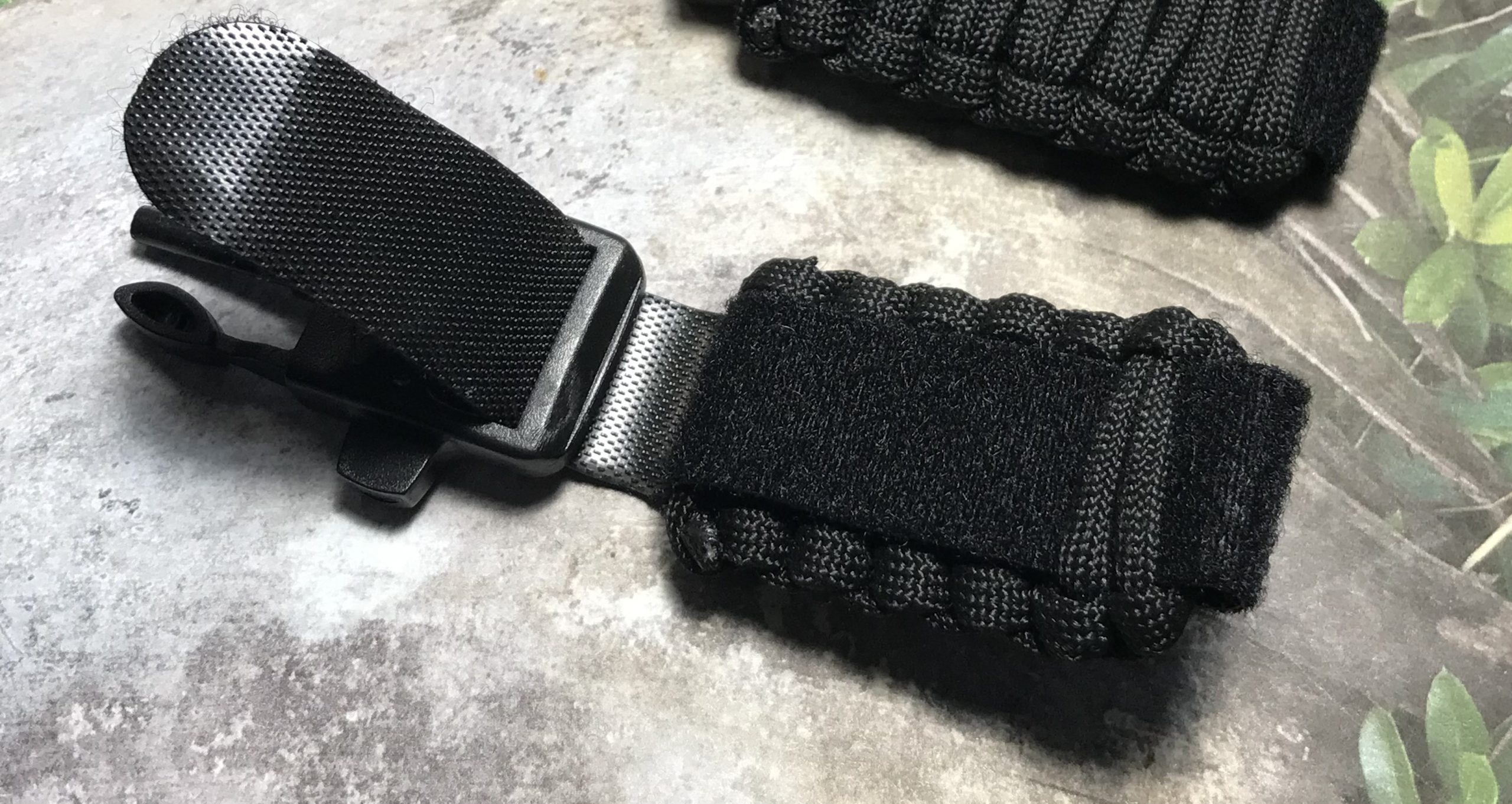 Color black
Fits 7" to 8" wrist only
Adjustable velcro
Easy to install with regular spring bars or strap screws
Amount of usable cord: Approx. 7 feet depending on the wrist size
Tensile strength: 550 Lb.
Number of strands: 7
4 mm paracord
Not suitable for climbing
Made in USA
Black
Plastic
Straight
Quick release
2.5" long
Whistle
Great survival package option for those on a budget.  Package includes an analog watch,  a survival band with a quicj release buckle with a whistle.
Survival Band with Analog Watch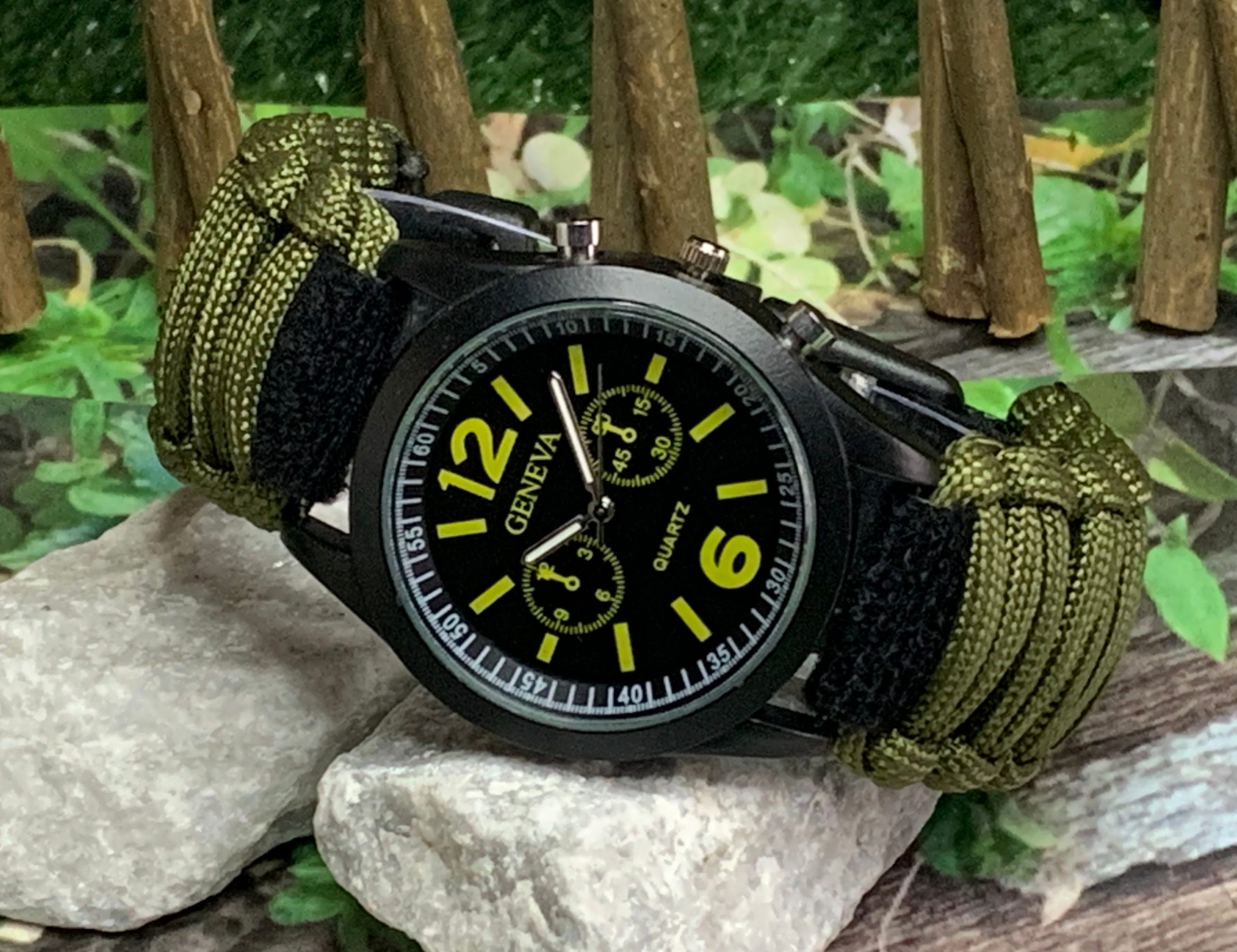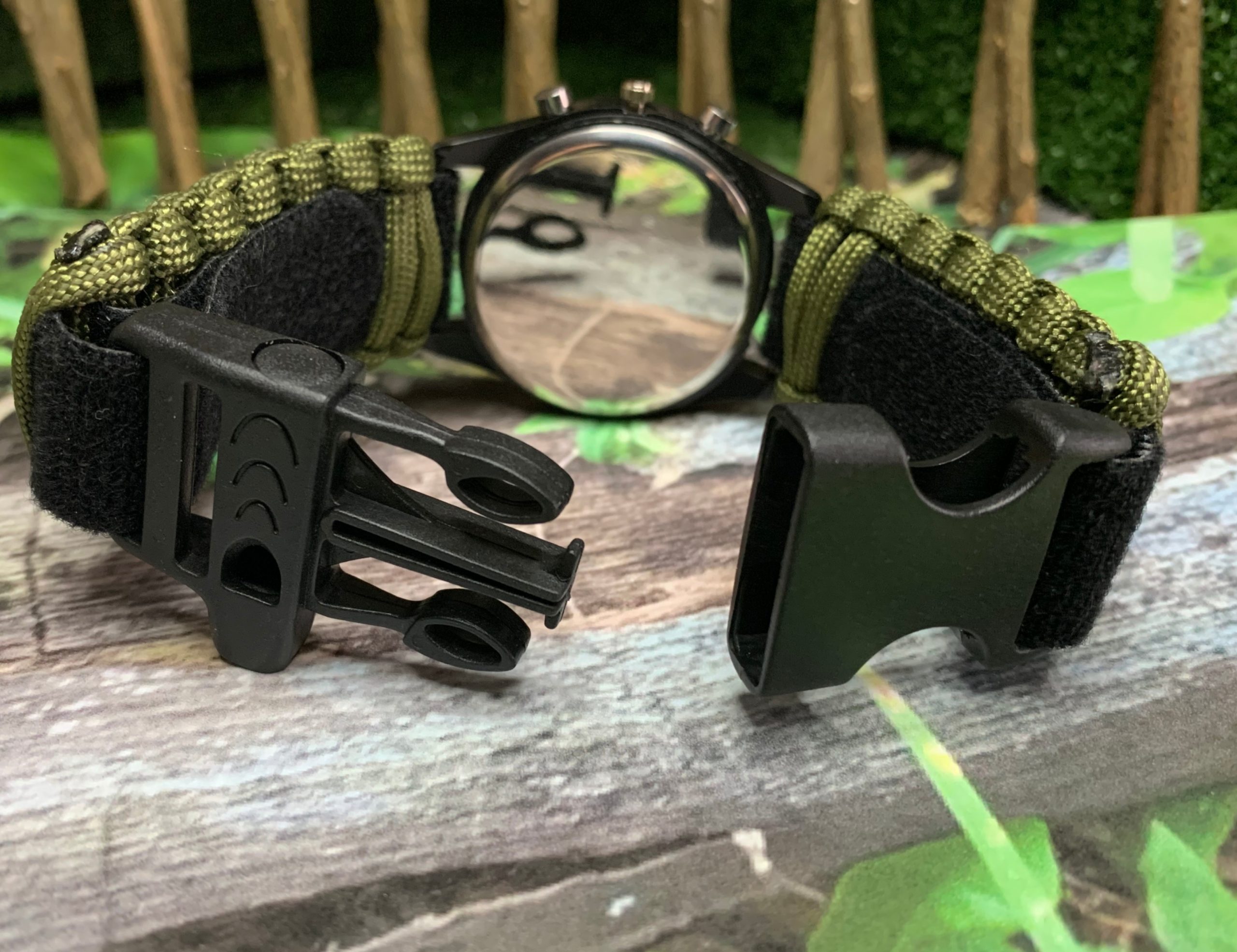 Band color: Army Green
Adjustable velcro expands 1 extra inch for comfort
Amount of usable cord: Approx. 5 to 8 feet depending on the wrist size
Tensile strength: 550 Lb.
Number of strands: 7
4 mm paracord
Included: Analog watch (Battery operated quartz)
Made in USA
Black
Plastic
Straight
Quick release
2.5" long
Whistle