We offer 6 types of buckles! Choose from a basic quick release buckle for everyday or buckles with survival functions.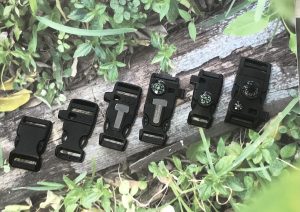 SEE HOW THE BUCKLE LOOKS ON THE WRIST
See how the buckle looks on your wrist before you buy!  We added pictures of our buckles on a wrist to help you decide!
Click here to see! 
HOW TO INSTALL YOUR NEW BAND
Our survival bands are installed on your watch just like a regular strap, there are two separate belts and both have (loops) a lug hole large enough to fit through your strap screw or spring bar.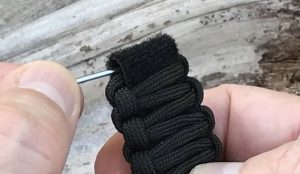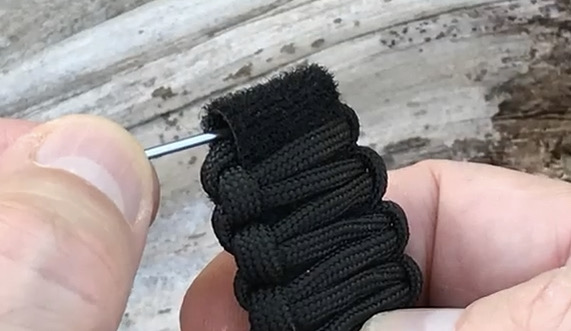 We sell few bands that are not adjustable! However, most of our bands come with an adjustable hook and loop that expands 1 extra inch (2.54 CM) for comfort.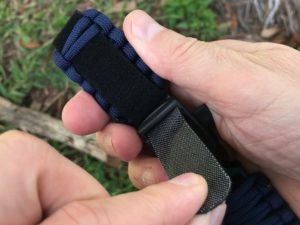 Yes, we make bands for most Casio watches! Click here to see if your watch is compatible! 
HOW DO I MEASURE MY WRIST?
Another measurement that should not be neglected is your wrist! Never guess or measure another watch strap, this will cause innacuracies. To measure your wrist just take a flexible measuring tape and wrap around your wrist, your wrist size is where number zero meets the highest number on the tape!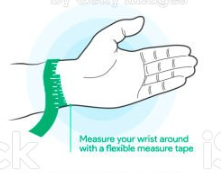 Need help? Click here! 
HOW DO I MEASURE MY WATCH?
Measuring your watch case  accuratly is crucial for a comfortable and perfect survival. band. Always measure it vertically, from the top lug down to the bottom lug. 
Lug is the space in your watch case where you install your band. Lug width is the measurement between the lugs, most commonly measured in millimeters. This information can be found in yor watch manual, watch strap or you can measure it yourself. 
Need help? Click here! 
WHAT WRIST SIZES DO YOU OFFER?
We offer bands from wrist sizes 5″ to 10″. Our bands are adjustable and come with 1 extra inch of hook and loop for comfort. 
CUSTOMIZING YOUR OWN BAND
Can't find your color? Choose from 48 paracord colors and 5 types of buckles. Mix and match your way! 
Click here to start you customization! 
We offer over 50 paracord colors! 
Click here to see all colors! 
See our bands in action! Choose from a selection of videos to learn about band compatibility, how to measure your watch and wrist and more! Click here to see our videos! 
Whether you select a premade or customized band (or watch and package), we will make and ship your band  between 24 to 48 hours after confirmed payment! 
DOMESTIC AND INTERNATIONAL SHIPPING
We ship domestic and worldwide. 
Special flat shipping charge to: Canada – Australia  – UK
PayPal will calculate shipping for other coutries! 
Click here for more information! 
We offer no-hassle returns! 
Returns: 30 days (customer pays for return shipping to store)
Exchanges includes band resizing: 30 days (customer pays for return shipping to store)
Click here for more details! 
DO YOU OUTSOURCE YOUR BANDS?
No, our bands are proudly handmade in the United States!