Choose from a variety of colors with a fire starter, scraper, whistle and compass. 
Click on the box below to customize a band with this buckle!  Over 45 paracord colors and a choice of 5 different types of buckles! Mix any color and a buckle! Order a band for most watches in 5 quick and easy steps! Just make sure your watch lug width is compatible to our bands. Our bands fit watches with regular springs and strap screws.
Can't find the color you like with this buckle? Customize your way!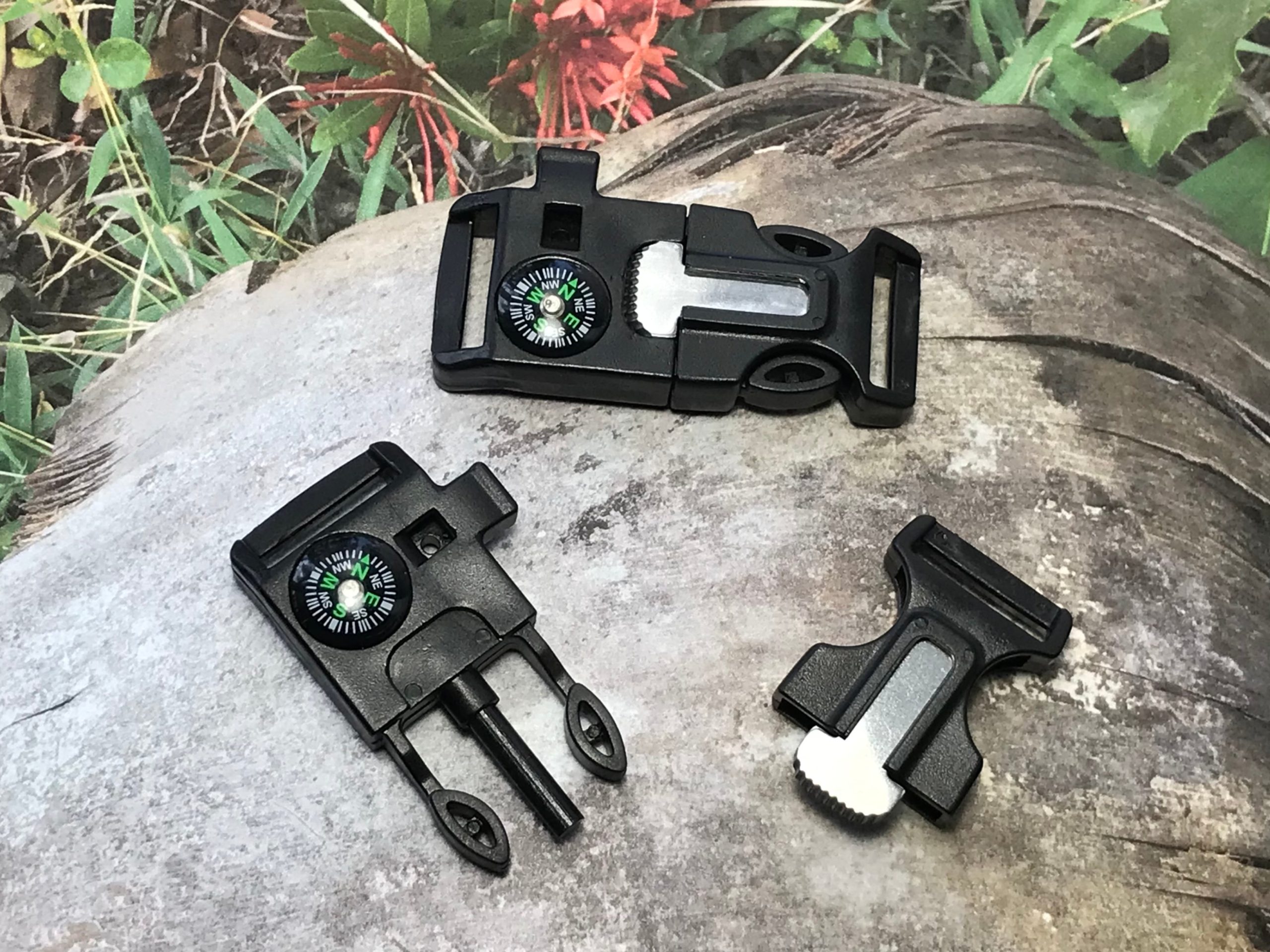 uSA Survival Paracord World