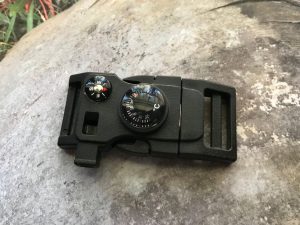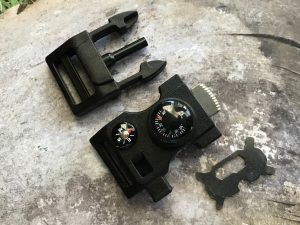 Measuring 2″ long, this curved plastic quick release buckle comes with 13 survival features.
Reference no. US-BLK13in1
Fire starter, scraper, whistle, *compass, thermometer (°C) and 8 tools in 1 attachment stored inside the buckle for easy access. 
Curved buckle
Space for webbing: 20 mm
Width: 29 mm (1.14″) without whistle
*Compass should not be used as a professional navigation instrument.