Small Curved Buckle Bands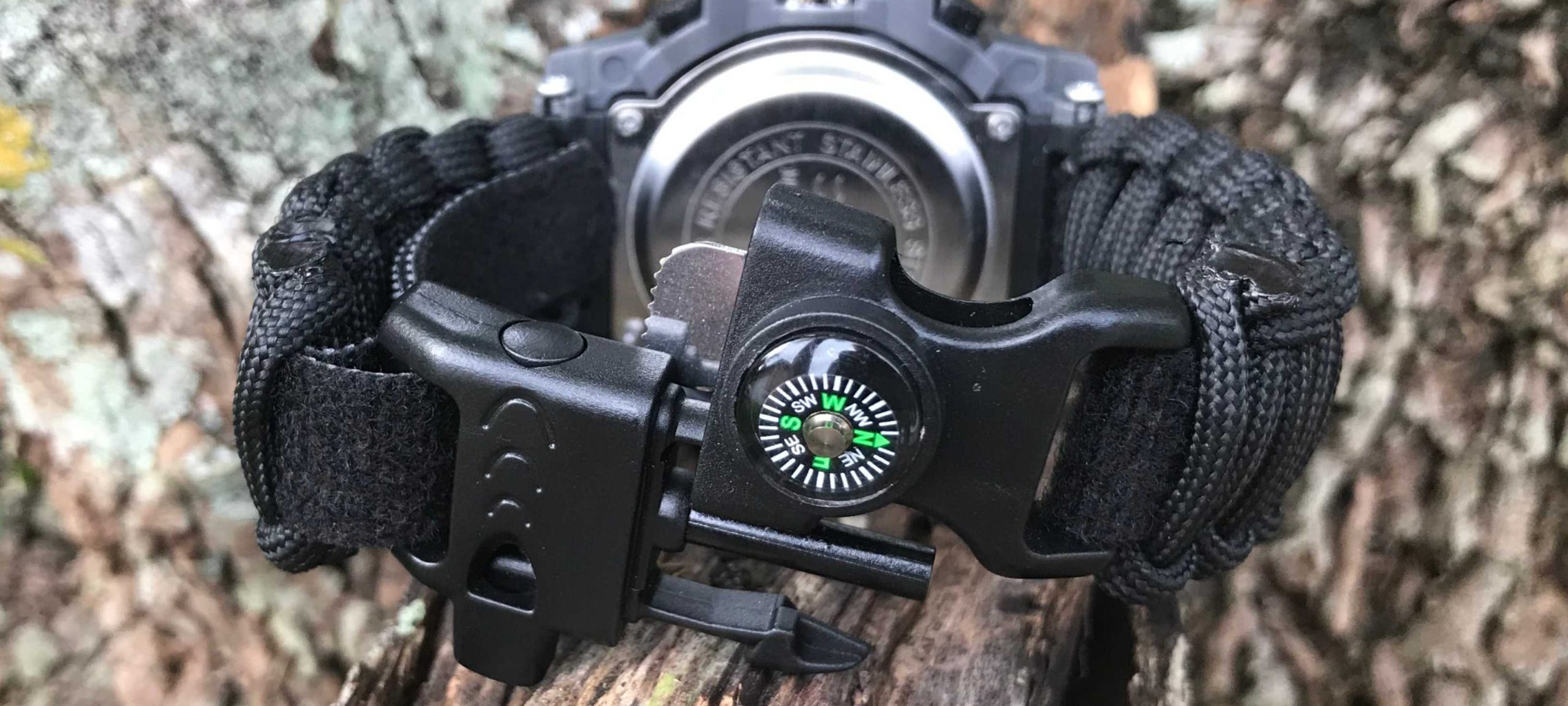 Available for lug width 16 mm to 18 mm only, this 2″ long curved buckle is comfortable and comes with a fire starter, scraper, whistle and *compass.  Choice of wrist sizes 5″ to 10″, these bands fit most watch cases from 40 mm to 55 mm.
*Compass should not be used as a professional navigation instrument.
Hook and loop expands 1 extra inch for a comfortable fit! Included is a curved 2″ long quick release buckle.