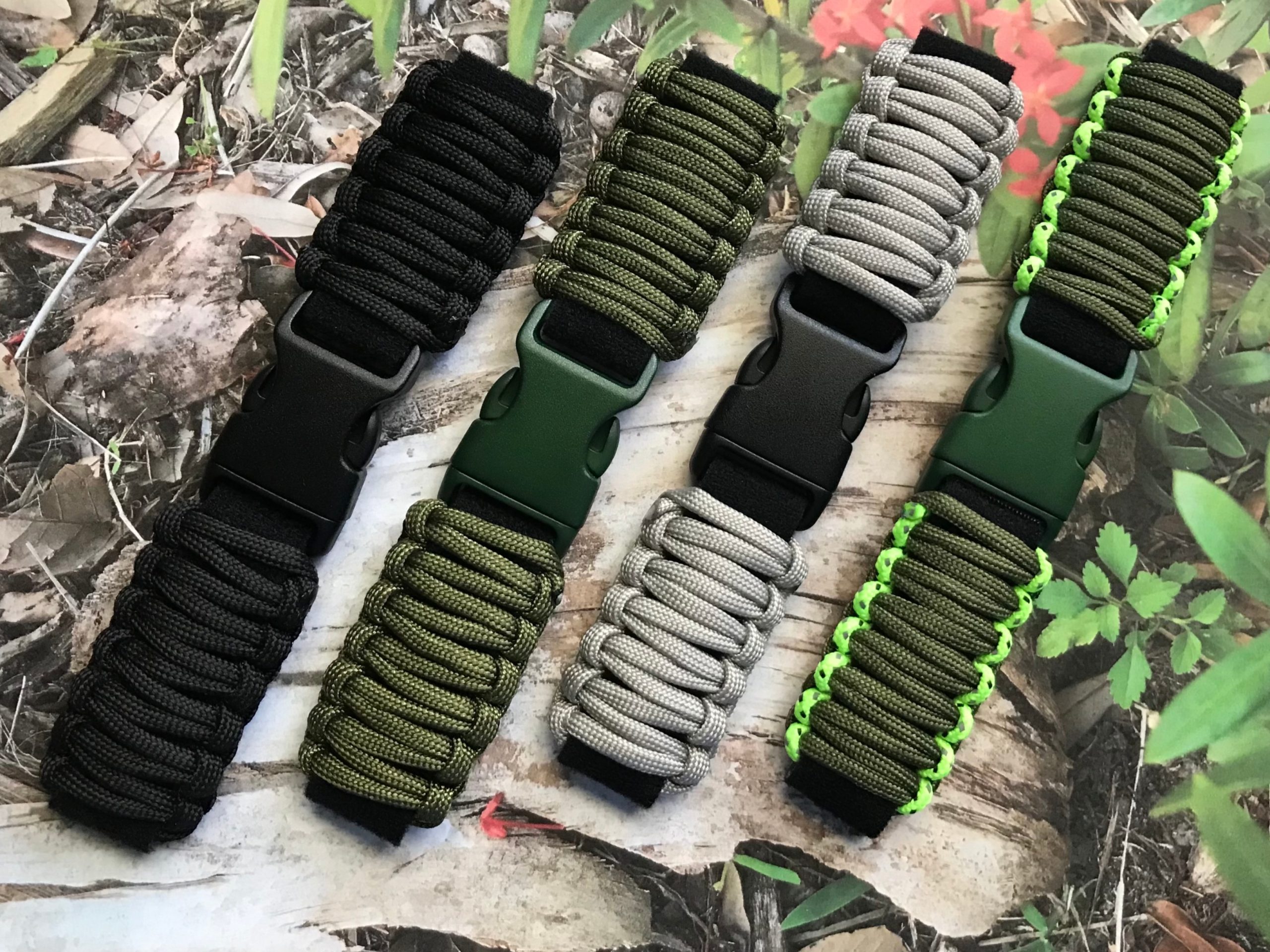 Basic Curved Buckle Bands
Curved for comfort, this quick release plastic buckle measures 1.75″ long by 1.05″ wide and it is a great option for any outdoor activity or  everyday wear. A great option for smartwatches, military, casual and sports  watches. 
Our bands are comfortable and reliable! 
Can't find the color you like? Now you can! Over 45 paracord colors and a choice of 5 different types of buckles! Mix any color and a buckle! Order a band for most watches in 5 quick and easy steps! Just make sure your watch lug width is compatible to our bands. Our bands fit watches with regular springs and strap screws. Not sure your watch is compatible? Do you need help with your wrist size?  We can help you!