Big Watch Adjustable Bands
BANDS FOR 25 MM TO 26 MM LUG WIDTH WATCHES
Do you need a wide band for your big watch? These bands fit watch sizes 45 mm to 56 mm! 
Just Pick Your Wrist and Watch Size
All bands
Available wrist sizes: 6.5" to 9.5"
Watch case sizes: from 45 mm to 56 mm
Band lug width sizes: from 25 mm and 26 mm
Easy to install with regular spring bars or strap screws
Hook and loop extends 1 extra inch for easy adjustment
Amount of usable cord: Approximately 6  to 9 feet depending on the wrist size
Tensile strength: 550 Lb.
Number of strands: 7
4 mm paracord
Not suitable for climbing
Made in USA
Plastic
Straight
Quick release
2.5" long
Fire starter
Scraper (cutter)
Whistle.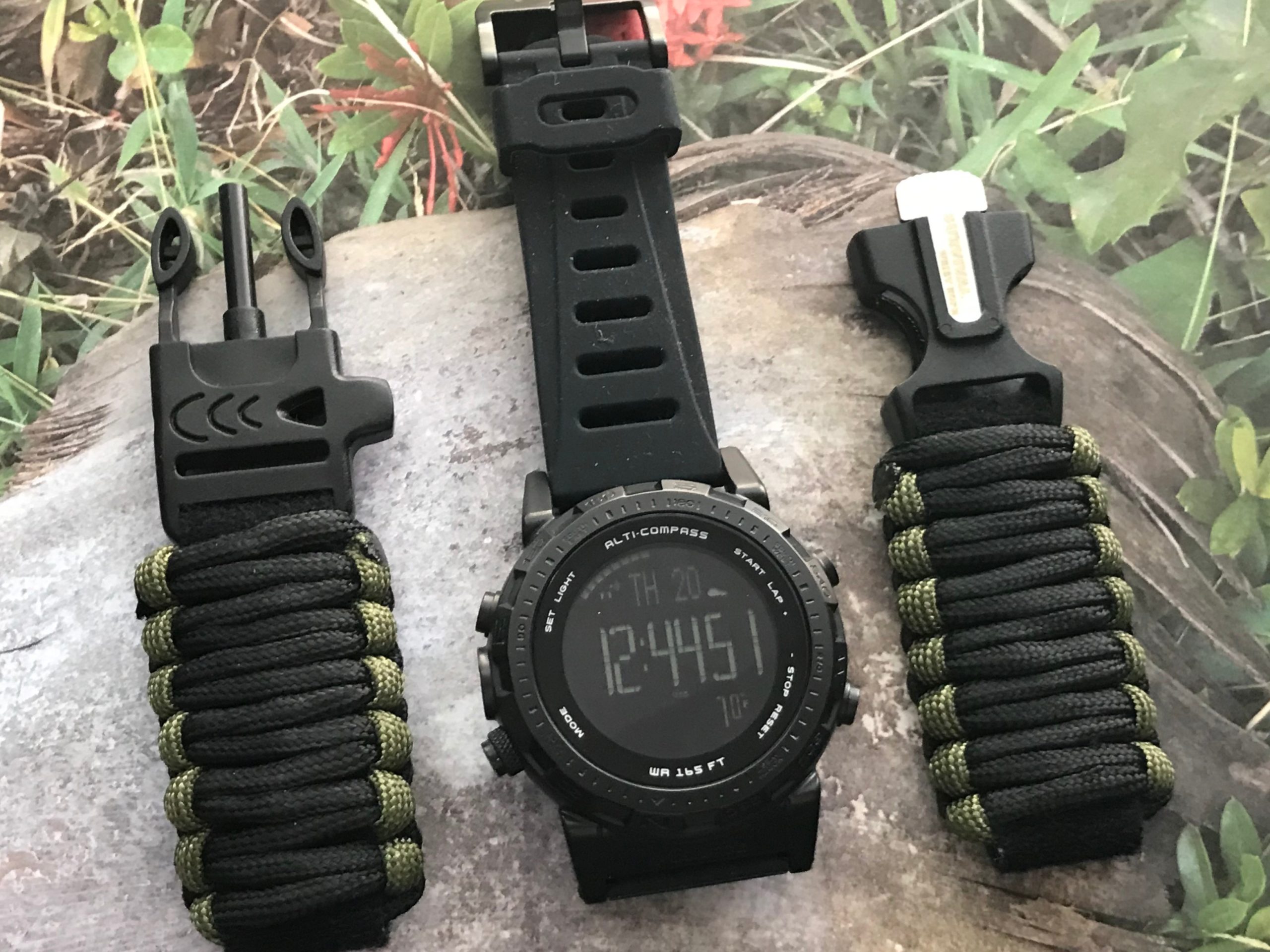 Can't find the color you like? Now you can! Over 45 paracord colors to choose from! Mix two colors or just choose one! Order a band for most watches in 5 quick and easy steps! Just make sure your watch lug width is compatible to our bands. Our bands fit watches with regular springs and strap screws.