What Are Customers Saying?
With a choice of hundreds of color combinations, our bands can transform your watch from ordinary to extraordinary, giving your favorite watch a rugged look so you can enjoy it every day anywhere!
Survival Bands for everyone!
We have proudly sold thousands of survival bands to the United States and more than 15 countries Worldwide thus far! Our bands are carefully crafted one at the time in the USA with you in mind! Your feedback is very important to help us improve our service and understand your needs! Our goal is to make affordable watch bands that provide comfort and reliability! We have collected few comments from our customers across all platforms we sell our bands!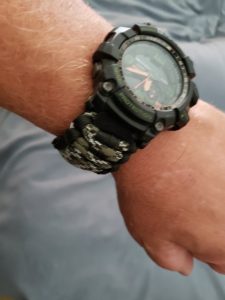 Real Reviews from Real Customers
Please visit our eBay and Etsy stores to see these reviews and many more! 
Links to our eBay and Etsy stores are located on our home page!