Easy to install with regular spring bars or strap screws
Amount of usable cord: Approx. 5  to 9 feet depending on the wrist size
Tensile strength: 550 Lb.
Number of strands: 7
4 mm paracord
Not suitable for climbing
Made in USA
Plastic
Straight
Quick release
2.5" long
Fire starter
Scraper (cutter)
Whistle.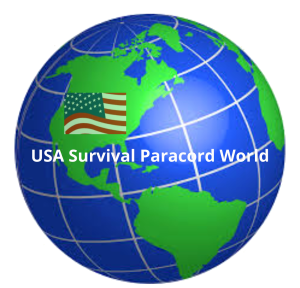 USA Survival Paracord World